Project Information
Role:
UX Research, UI Design, Animation, 
Team:
Imani Ritchards & Sarah Walters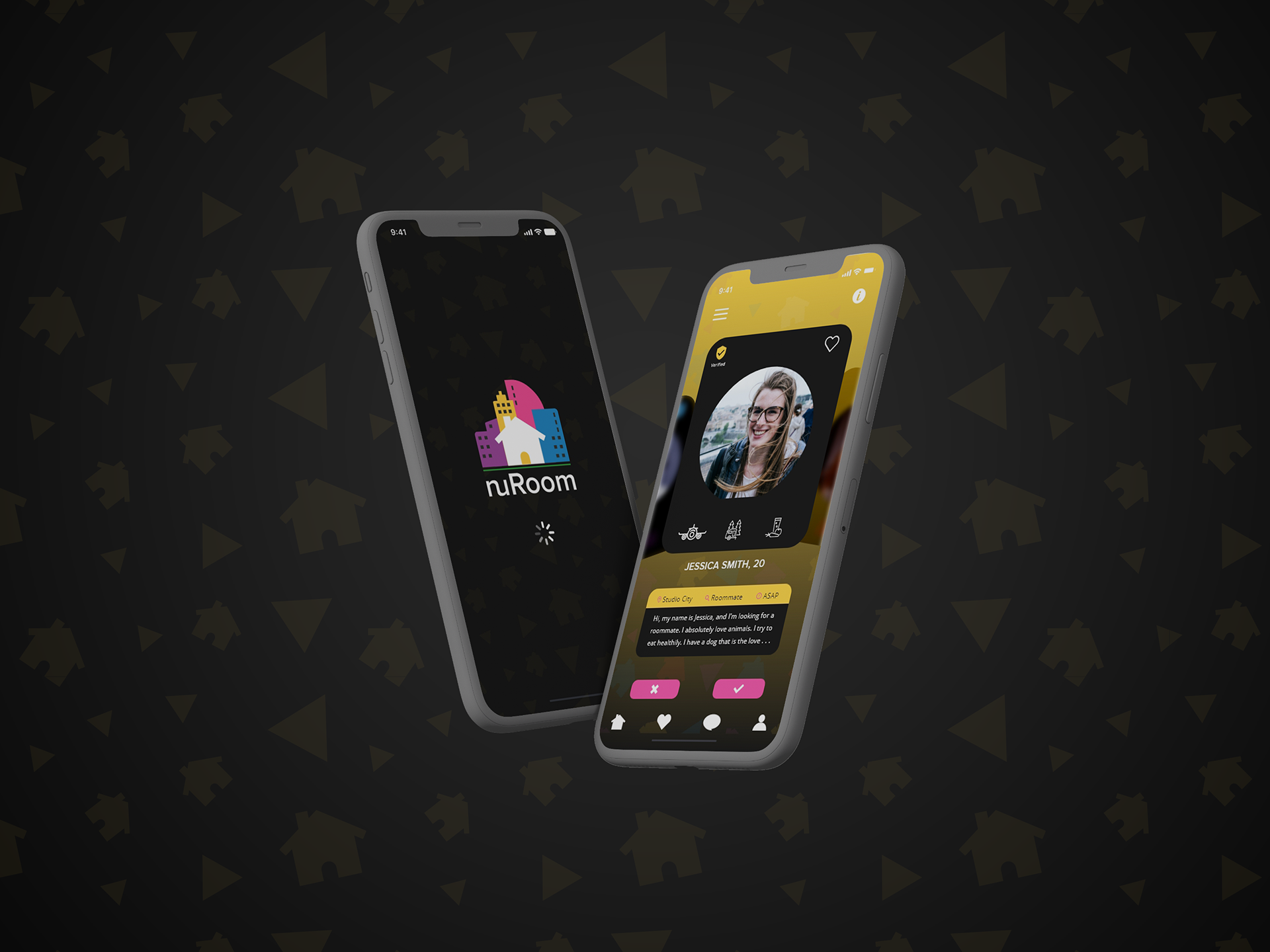 About the App
nuRoom is a "side-project" that my friend Sarah Walters and I completed in the Spring of 2020. Both of us were eager to put the skills we were learning in the classroom to the test, and so we set out to complete this self-guided project.  
nuRoom is the next generation in roommate seeking apps. nuRoom helps connect those offering a room with those looking to rent. My friend Sarah and I came up with this concept after conducting user research and learning that people needed help finding roommates when they move to a new city.
The Challenge 
We set out to address this question:
How might we make it easier for people to find a roommate outside their immediate network?
UX Solutions
Through our research, we determined that there was a need for an app that helped people find roommates--not just rooms. 
Transparency-Focused Onboarding
During onboarding, we ask users questions about their habits, deal-breakers, living expectations, and more, so that when they are matched with potential roommates, conversations start on common ground.
People Mode & Places Mode
The experience with nuRoom will be slightly different for those seeking someone to fill a room and those seeking a room. We separated these processes because specificity and transparency are at the heart of the problem with current roommate-matching services.
Matching People First, Places Second 
Users are matched with people first--rooms second. If they connect with someone's profile, they can then take a closer look at the room they are offering.
I. Research

Competitive Analysis
We analyzed several apps on the market that matched people with rooms and houses. Our main takeaways are simplified in the table below.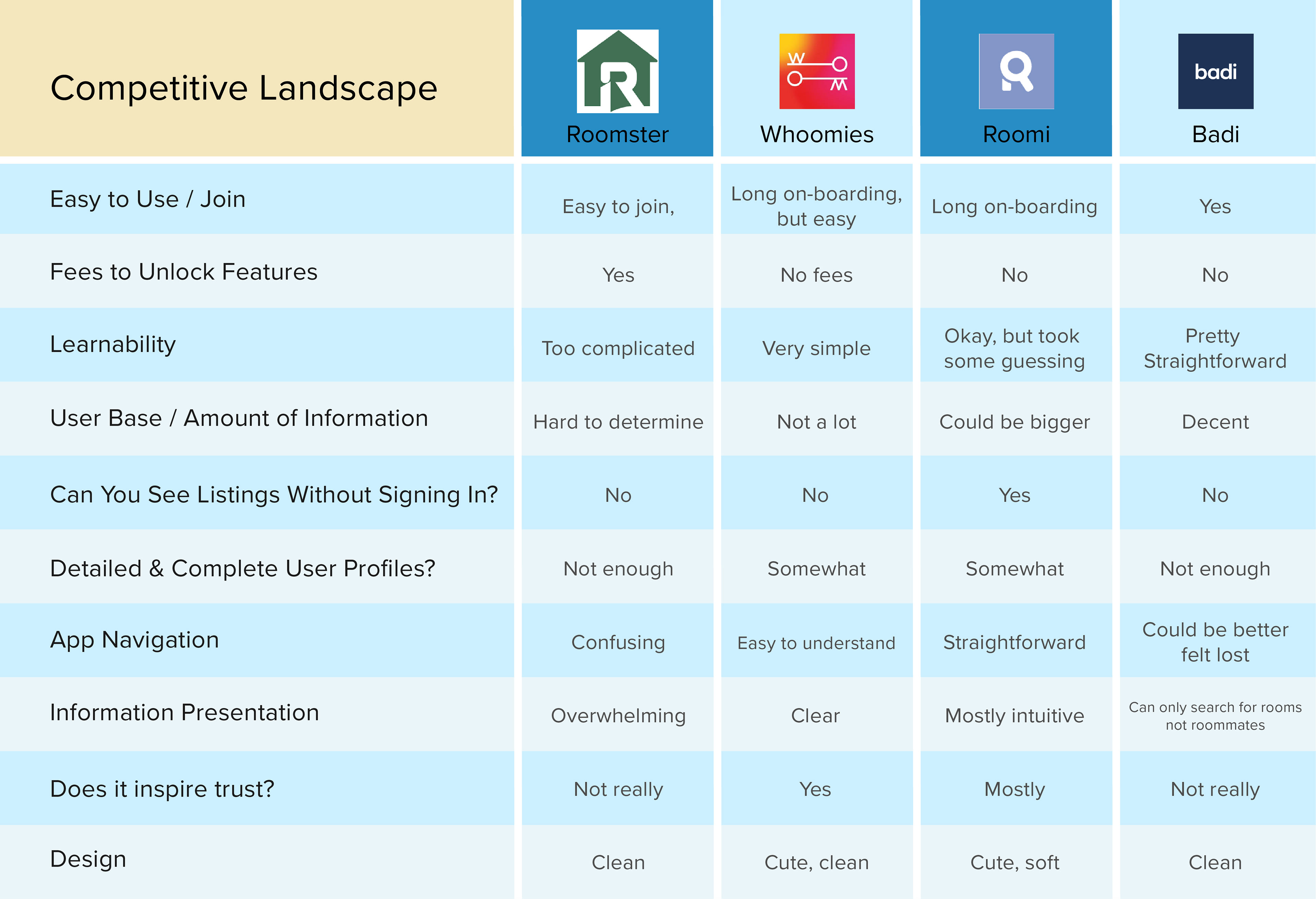 Interviews

We interviewed 7 people who had had the experience of seeking a roommate outside their immediate network.

We wanted to cast a wide net when searching for participants, so we selected interviewees that met the following criteria:


We asked users fourteen questions about how and where they looked for roommates and how they felt about the process. Some key questions are listed below.


Interview Insights

Below are some insights that we gleaned from our user interviews.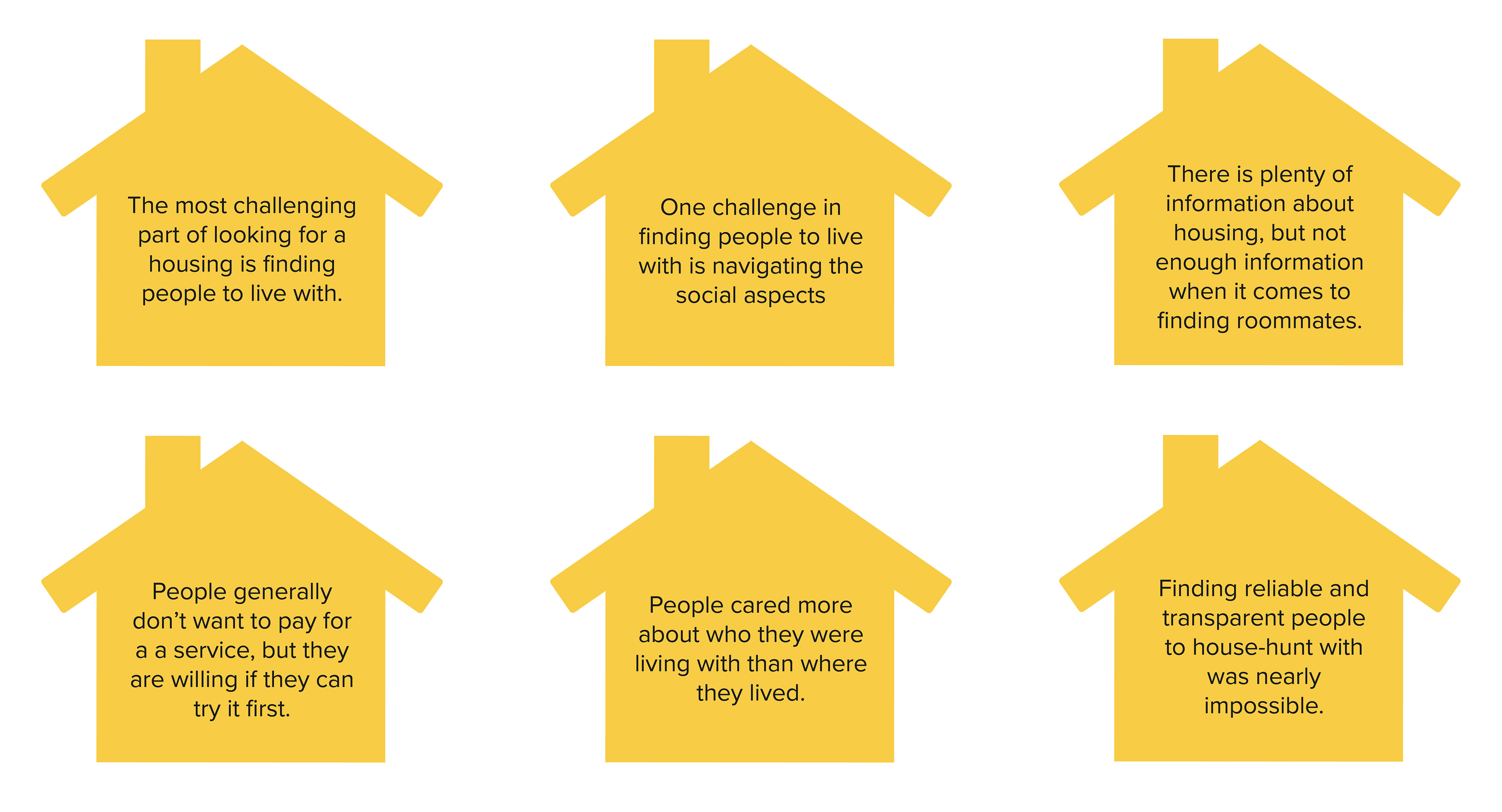 Research Synthesis

User personas
Through our research, we determined that two major categories of users will interact with nuRoom. So we created the following personas to reflect that.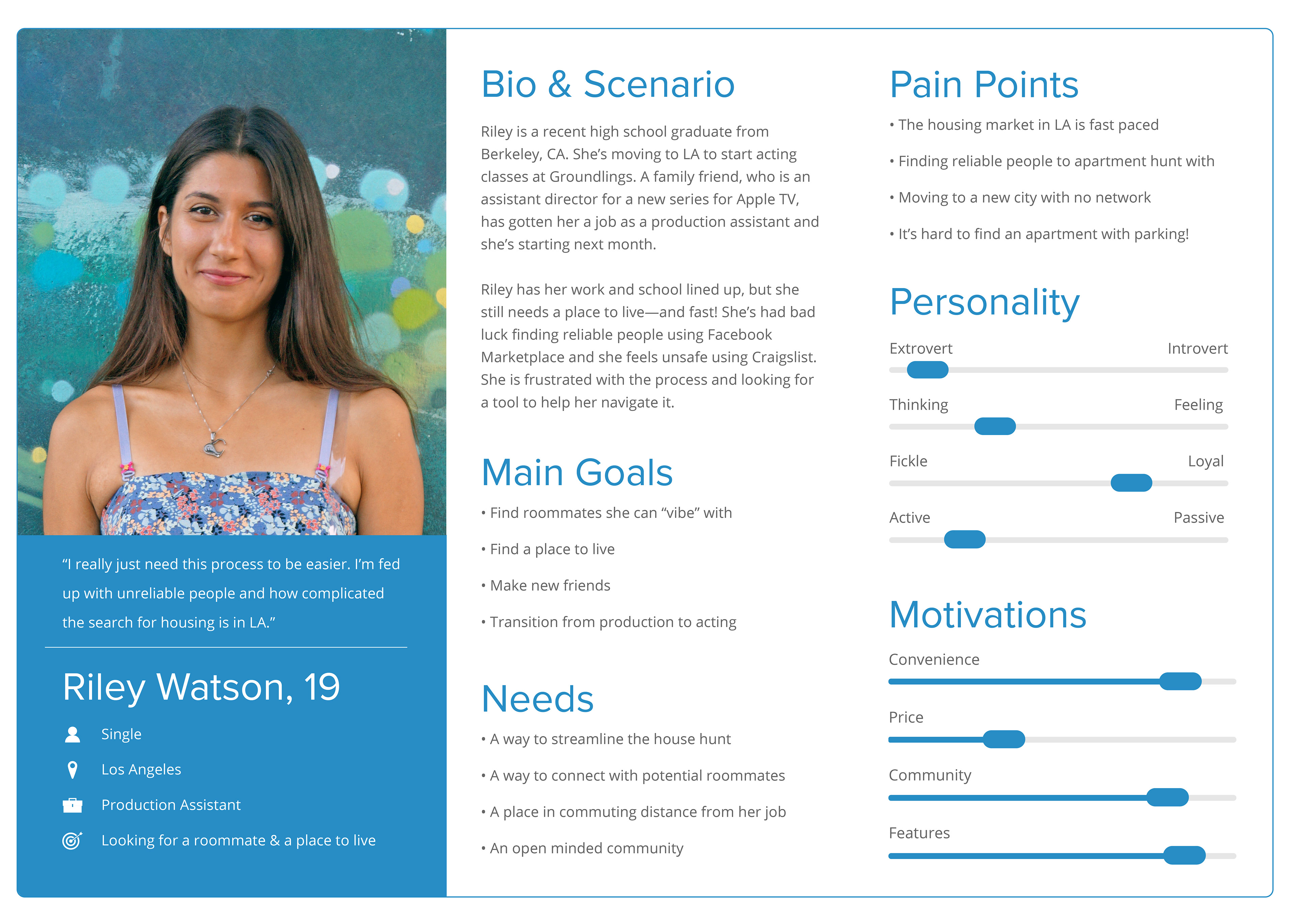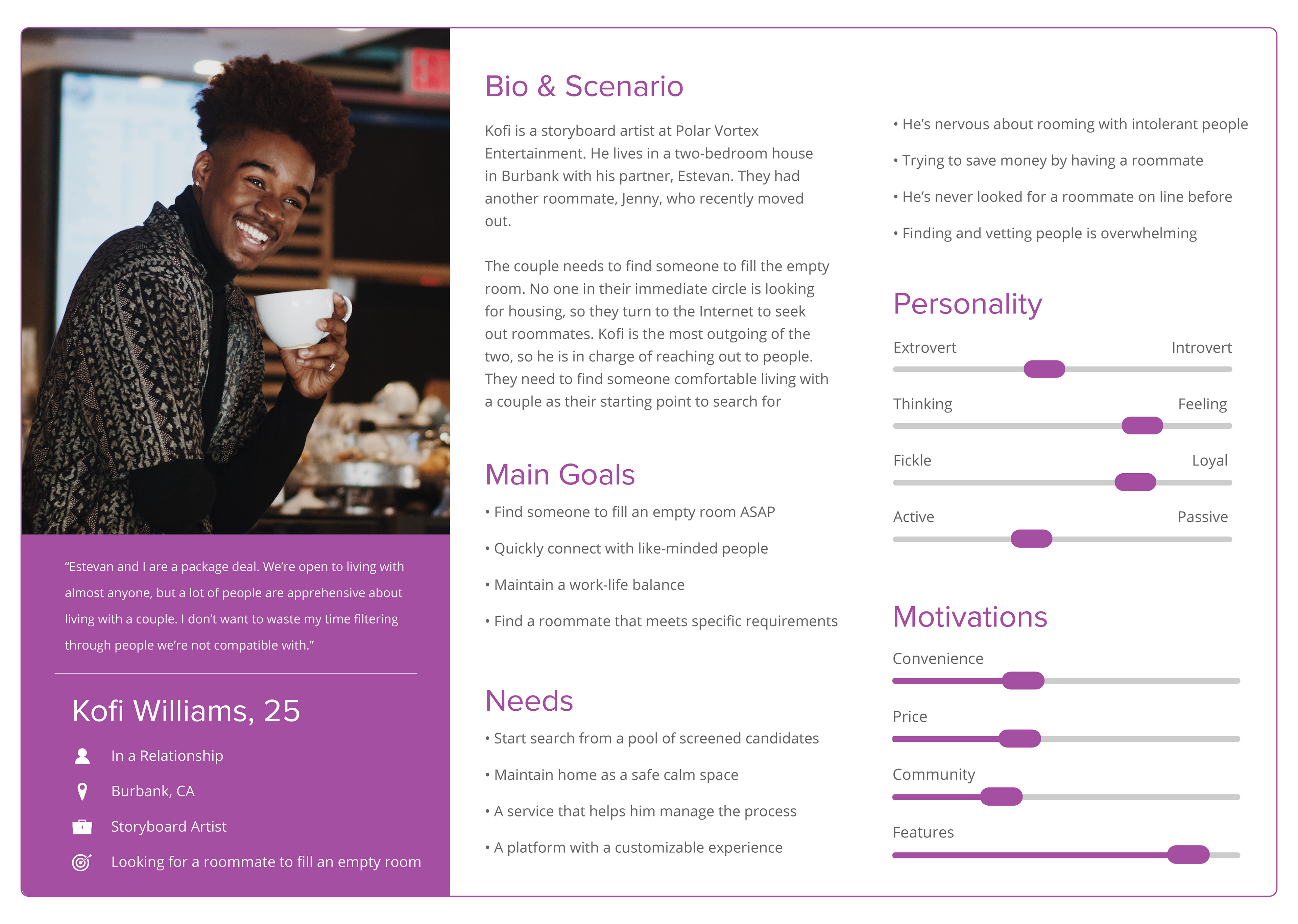 Affinity Mapping & Feature Matrix
We combed through our interview findings and then used
affinity mapping
to sort our data. Then, we created a simple
feature matrix
to rank feature ideas gleaned from our interview findings.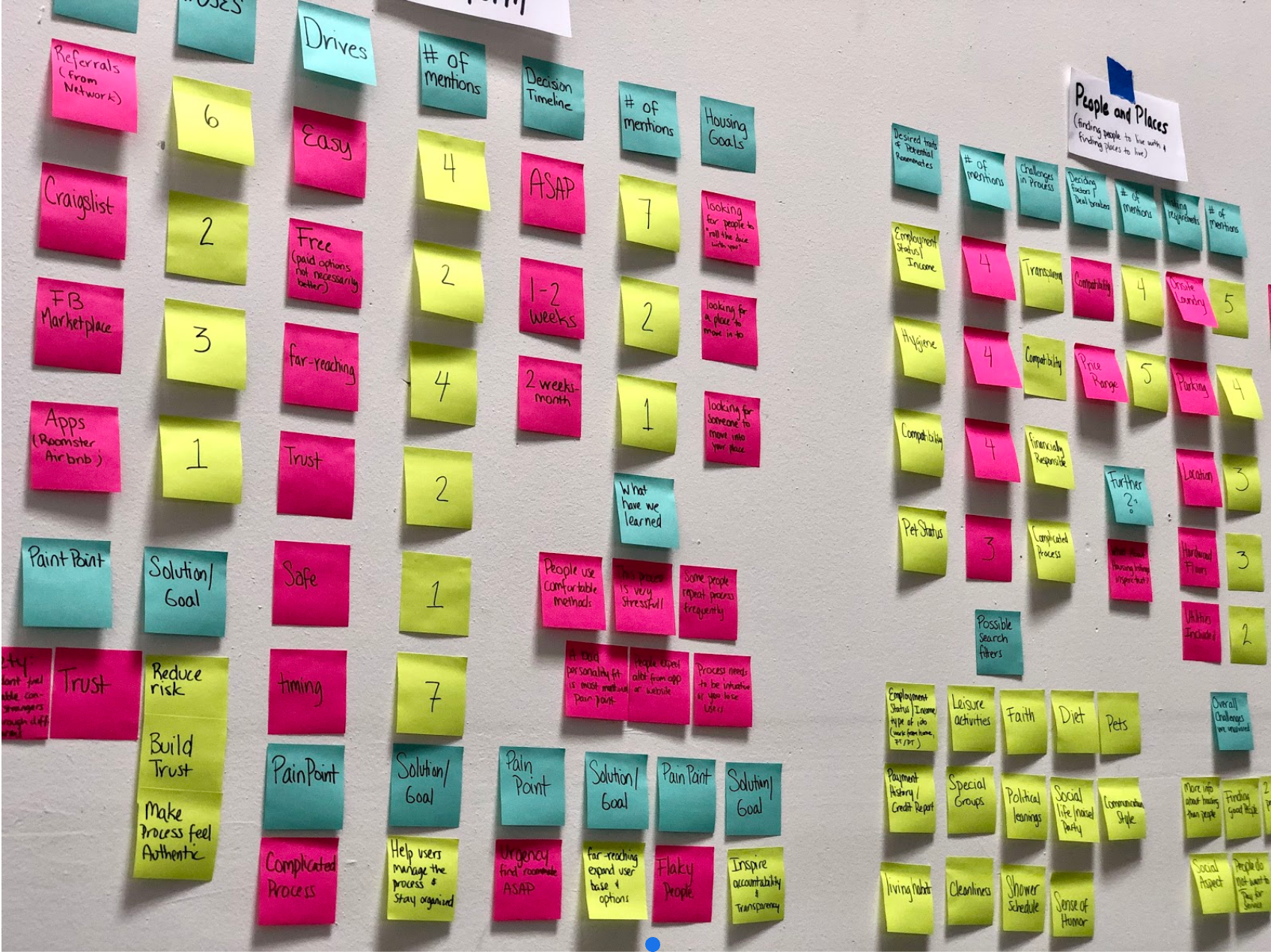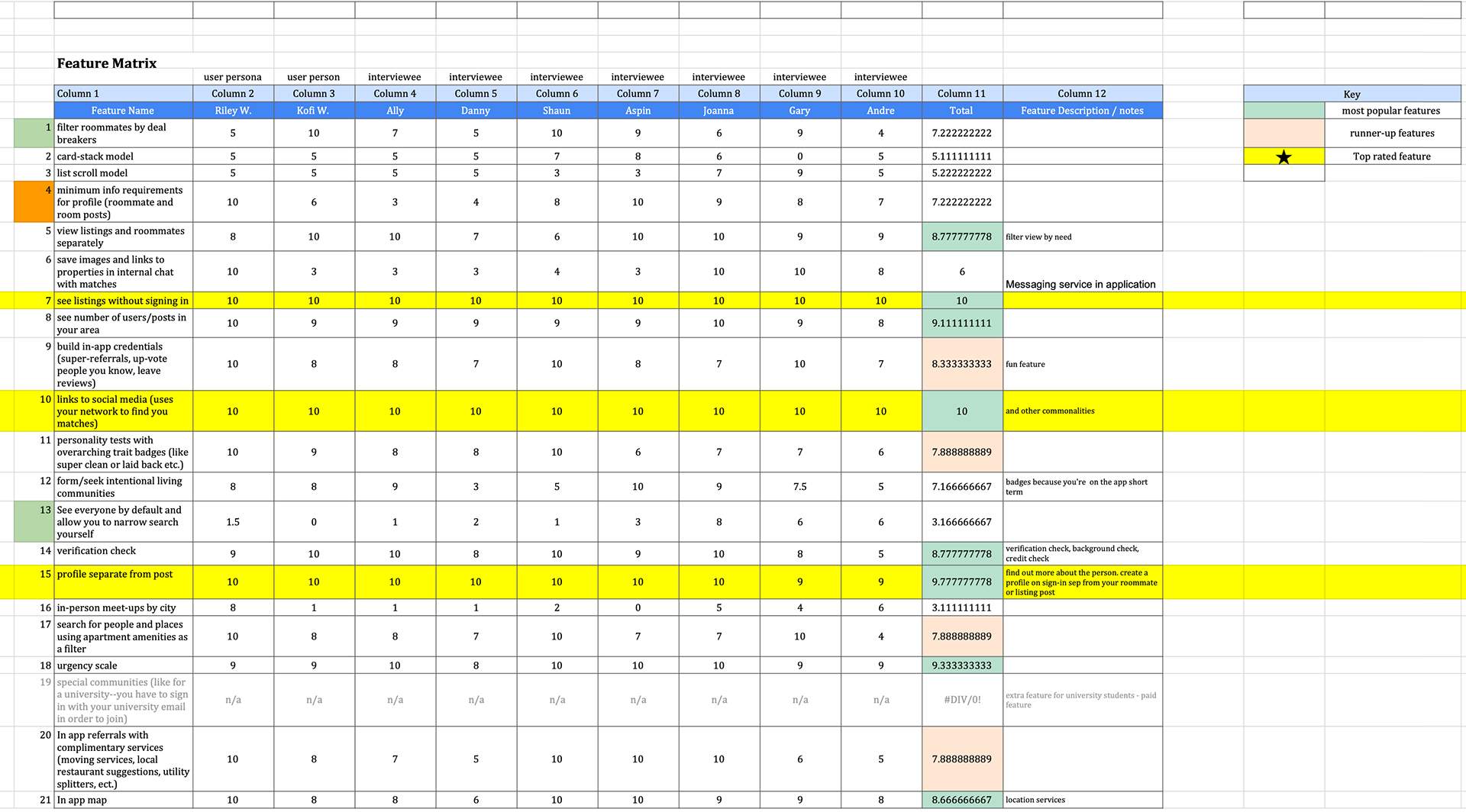 (rough) Wireflows

We created these rough sketches before we made wireframes to determine how users might travel through the app. This exercise led to insights about how to organize the information and was the base for us deciding to make a "people" and "places" mode.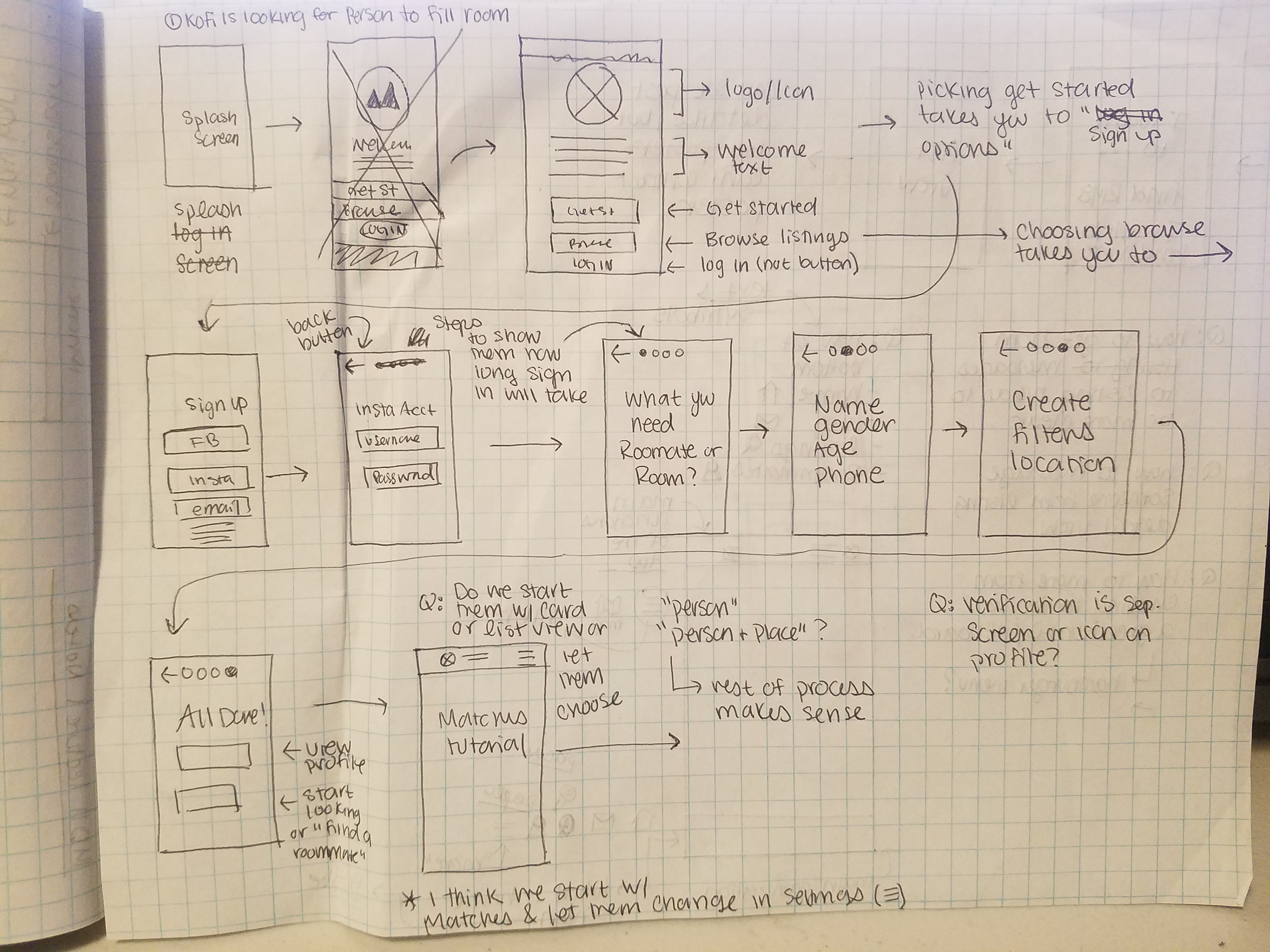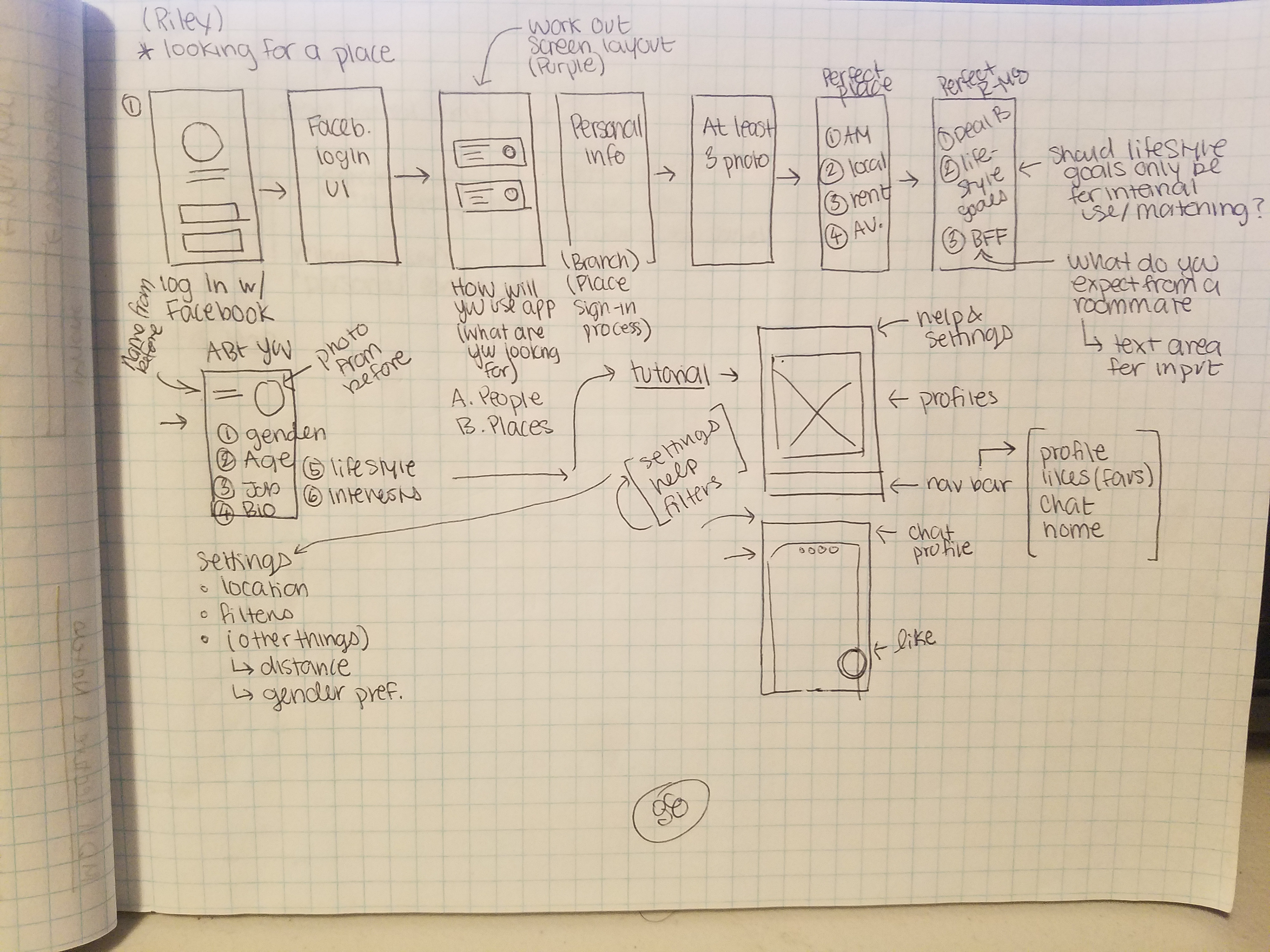 II. Visual & Motion Design

The slides below walk you through our UI design process and our vision for the motion design of the app.